Thank you for considering St. Francis Xavier as a possible school for your child. We look forward to meeting you.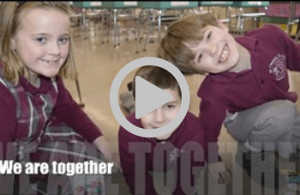 Below you will find the necessary registration forms for both new and current families.
Please visit our Contact page if you need further information.
STUDENT REGISTRATION CHECKLIST (download here)
**Your registration will NOT be complete until our school office receives and records the following:
Please

contact the school office

to receive an informational packet containing hard copies of any forms as well as other useful information regarding school services/programs.

Please note that submittal of the registration form does not guarantee or confirm admission into the school.
Additional forms may also be submitted, if need exists:
Parish Aid Form — available in the school office
Diocesan FACE Fund (formerly known as the St. Mary's Educational Fund) Application — available in the school office
Spend-A-Day Form: If you are interested in having your child(ren) come visit our school (grades K-8 only) for a day.