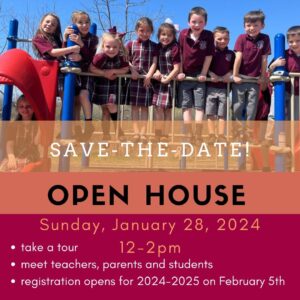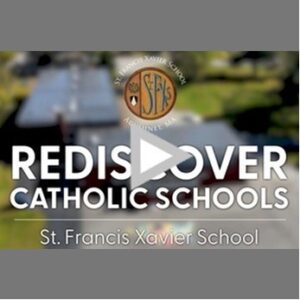 Thank you for considering St. Francis Xavier as a possible school for your child. We hope you take the time to peruse our website and learn 
about us
 through our various program offerings.
Please contact the school to inquire about in-person tours or "spend-a-day" visits for potential families/students during the school day.  We also encourage you to visit the Classroom Google Sites to get a sense for the programs and instruction at the various grade levels in our school.
Interested in submitting an application for your child(ren) to attend St. Francis Xavier School?
  CURRENT    families who are applying for an additional sibling (for Preschool through Gr. 8):
→ Submit an Application via your FACTS Family Portal account

  NEW    families:
→ Please click here to begin our Online Application process. We accept applications on a rolling basis. Your applications will be held in a waitlist queue.  We will reach out to applicants as soon as student slots are available.  Enrollment for the next academic year opens to the public each year in the first week of February.
Preschool fills on a first-come, first-serve, basis.  PS3 applicants should apply for the maximum number of days they could potentially need, to guarantee their child's slot for the year, as sections fill.
Parents of new students entering K-8 will be asked to schedule interviews, which will determine next steps in the acceptance process.
Whenever possible, a "Spend-a-Day" visit will be scheduled for new students in grades 1-8.  Formal and informal academic and social assessments will be made during such a visit.
If it is determined that our school is a right fit for all parties, parents will then be provided information necessary to complete the electronic enrollment process.
Submission of the electronic enrollment packet and payment of the non-refundable (per child) registration fee finalizes enrollment and holds the slot for the student.
Tuition Information/Rates/Financial Aid:
Registration/Enrollment fees: 
After your application is accepted, you will be asked to submit a complete online enrollment packet, which will include the $120 per child (non-refundable) registration fee paid electronically to secure your child(ren)'s slot(s).
Kindergarten Readiness Assessment:
If entering Kindergarten, your child must also attend a Readiness Screening to be held in the Spring. (Please save-the-date: Friday, May 3, 2024).
Kindergarten applicants not currently in our preschool will receive notification of a scheduled screening time for their child for that date.  Screening takes approximately 20-30 minutes.  Those currently in our preschool will simply be screened throughout the regular school day.
PLEASE NOTE:
Submittal of the online application does not guarantee or confirm admission into the school.
The following documents will need to be either uploaded electronically as a part of online enrollment or submitted to the school office and on file for each child prior to the first day of school:

All students entering Preschool through Grade 8:

Birth Certificate (A photocopy is suitable)
Baptismal Certificate (A photocopy is suitable)
Private Physician's Examination Form (not more than 12 months old) with Immunization Record

For students entering our school in Grade 1 through 8, the following are also required:

Medical Record (MA School Health Record which includes immunization record, medical history, and physicals provided by transferring school).
Academic Record (sent directly from previous school once a release form has been signed and received by that school) including MA Transfer Card.