Donnelly's Uniforms is the official supplier of St. Francis Xavier School's uniforms.
Students should always be clean and neatly dressed. Parents and students are asked to follow the UNIFORM CODE (linked below) making note of any changes year to year, and refer to the HANDBOOK (posted in the Family Portal) for more specific guidelines regarding hairstyles, makeup, accessories, jewelry, etc.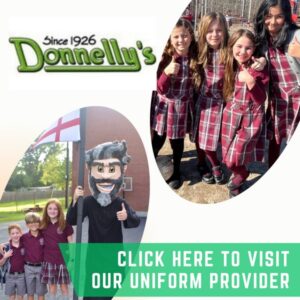 SPIRIT WEAR
(SFX/"Frankie" fleece, SFX/"Frankie" hooded sweatshirts, etc. purchased through Donnelly's and/or 1st Place Spiritwear) is not a part of the official student uniform.  The principal may designate certain days throughout the school year as SPIRIT WEAR DAYS.  Students will be allowed to wear SFX School Gym Uniform on these days, or a "Spirit Wear"–school mascot "Frankie" SFX T-shirt and/or Sweatshirt. Please click the image below to get to 1st Place Spiritwear.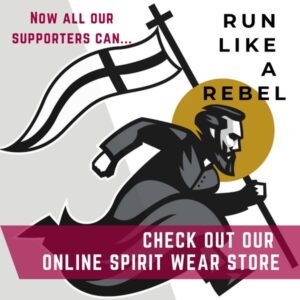 The
 SWAP SHOP
 is also available at the school year-round for uniform exchanges. 
To order new uniforms, call Donnelly's Uniform Apparel 800-498-0045 or visit the website link above.
Please call or email the administration with any questions regarding the dress code for clarification.  The dress code is in effect from the first day of school until the last day of school unless otherwise directed by the principal.

The most current Uniform or Spirit Wear catalog with pricing is available online with each supplier.