Thank you, in advance, for your continued generosity.
Advent kick's off a wonderful season of the spirit of giving for our school community.  Below are just a few ways for our school families to enter into the Spirit of St. Nick in the coming weeks:
---
TOY DRIVE–Please put aside a few new or gently used toys for us to donate t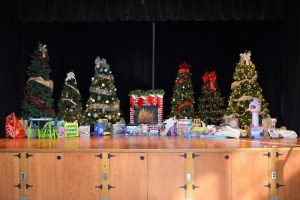 o Gifts to Give this Christmas season!  Collection ends on the feast of St. Nicholas (Dec 6) who was a perfect example of charity.
Toys may be sent to school beginning on Monday, December 2nd!
---
Grade 8 presents…ST. NICK's WORKSOP!–-Each year St. Nick's workshop is run by our 8th graders, for the purpose of raising funds for end of year festivities. This wonderful opportunity for our students to purchase gifts for their loved ones, once again reiterates putting others first.
Students can be sent with a little spending money for the workshop, as sales will run from Dec 9-13.  Thank you for supporting this great tradition!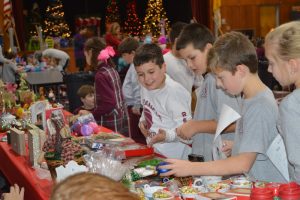 ---
St. Vincent dePaul ADVENT FAMILIES–Students in each one of our classes received the identity of a family-in-need that they will be praying for throughout Advent. Please pray as a family for the intentions of your child's Advent family. We will also be collecting gift cards (grocery, pharmacy, Walmart/Target) to send to the family to support them in their time of need this Christmas season.
Deadline for gift card donation is Wednesday, December 11th.
---