Is your child interested in learning how to play a stringed instrument?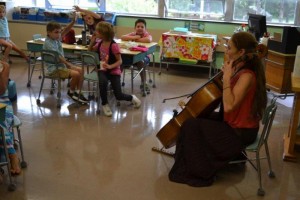 This month, the 6th year of the Catholic Schools' Collaborative String Ensemble will begin.
In this exciting program, Bonnie Harlow, a cellist with the New Bedford Symphony, will travel to the five local Catholic Schools to teach weekly small group string lessons during the school day.
In addition, on Wednesdays, after school, students participating from all 5 schools will Meet at Bishop Stang High School in N. Dartmouth, to perform as a collaborative sting ensemble.