It was an exciting Catholic Schools Week 2017!
We were "Opening Doors for God's Love to Walk Through!"
January 29th-February 4th
---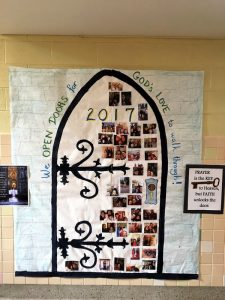 Also, parents,
it's still not too late…
please email us your "family selfie"
by a door
(home, church, etc.)
to add to our school display! 
Send your selfie to 
Thank you!